Center To Eliminate Cancer Disparities
About Us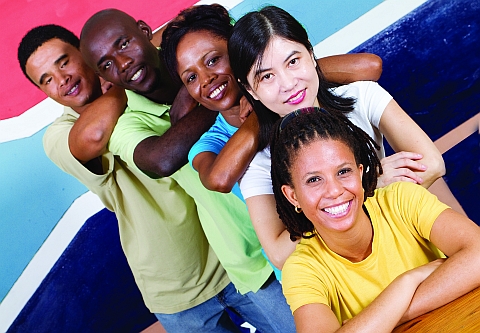 The Center to Eliminate Cancer Disparities was established in 2012 under the direction and leadership of Dr. Edith P. Mitchell, MD, FACP. The need for research into cancer, and other healthcare disparities, has become increasingly evident in recent years as doctors and scientists learn more about how slight variations in genetic makeup can have drastic effects on the way cancer invades an individual's body. Knowing that these disparities exist can improve how screening processes are established and help doctors understand which treatments will and will not be effective. The Sidney Kimmel Cancer Center at Jefferson is committed to reducing cancer disparities and has created strategic priorities for eliminating such disparities through innovative research, education and training, advocacy, community outreach, and quality medical care.

"I have dedicated my career to the treatment of cancer patients and have had the opportunity to experience, as a physician and as a researcher, the significance cancer disparities can have on the outcome of a patient's treatment. The first step in the elimination of these disparities is to raise awareness through public and professional education about what resources are available to these groups in their fight against cancer." - Dr. Edith Mitchell

In addition to serving as the Director of the Center to Eliminate Cancer Disparities at the Sidney Kimmel Cancer Center at Jefferson, Dr. Mitchell is also a Clinical Professor of Medicine and Medical Oncology in the Department of Medical Oncology at Jefferson Medical College of Thomas Jefferson University. She holds board certifications in both Internal Medicine and Medical Oncology and is a Fellow in the American College of Physicians. She has also served as the Program Leader in gastrointestinal oncology for more than 15 years and has a focused research effort in aggressive breast cancers.